last update 3/20/99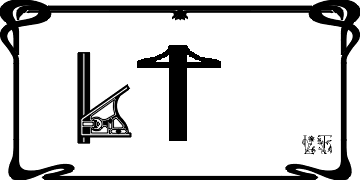 Copyright © Lawrence Turner 1999

When I was small one of my favorite times of the day was at the end of the day when my mother would settle us down by reading us a story. The stories carried me away with them.



My imagination was sparked as a world of knowledge opened up.



The first author I remember reading was A A Milne. Books enthralled me when I was young and still do. I started reading Robert Heinlein in elementary school. Our city library had a whole shelf full of his books. I grew to be and am still a voracious reader. I have enjoyed reading ... John Muir ... John Wesley Powell ... Marcus Aurelius ... John James Audubon ... Henry David Thoreau ... Frank Lloyd Wright ... William Shakespeare ... Herman Melville ... Ralph Waldo Emerson ... Saint Francis of Assisi ... Socrates ... The Apostles ... Paul ... Andrew ... Matthew ... Peter ... Luke ... James Joyce ... Peter Matthiessen ... William Faulkner ... James Feinimore Cooper ... Ernest Hemingway ... Mark Twain ... Richard Henry Dana ... Teddy Theodore Rosevelt ... Abraham Lincoln ... Benjamin Franklin ... Thomas Paine ... Victor Hugo ... Homer ... Gore Vidal ... Carl Jung ... Joseph Campbell ... M M Kaye ... Orson Scott Card ... Larry Niven ... Jerry Pournelle ... Robert Siverberg ... Ray Bradbury ... Stephen Donaldson ... George Orwell Jules Verne ... H.G. Wells ... to mention just a few. Find here links to research and libraries. You didn't come to read??? Oh that's right I mentioned something about Music!!!

Back to Lawrence's Home
Copyright © Lawrence Turner 1999